Cancun Yacht Charters

Cancun Yacht Charters
Cancun is located along the northeastern coast of Mexico in the Yucatan Peninsula. It is just north of the Riviera Maya which you can reach by reserving one of our Cancun yacht charters. The most popular Cancun ports are Cozumel, Puerto Morelos, and Isla Mujeres, which all allow you access to a wide variety of oceanfront restaurants, beaches, resorts, and boutique hotels.

Cancun yacht charters are a popular choice when vacationing along the Yucatan Peninsula since the area was designated as a resort and tourist destination back in 1967. While the area is full of vacation locals, it is still rich in Mexican culture.
Cancun is well known for our brilliant white sand breaches, crystal clear ocean water, and any water sport you desire. Whether your Cancun yacht charters is used for some much needed rest and relaxation, for an excursion filled vacation, fun-filled nights of dancing and enjoying tropical beverage or a little bit of everything, Cancun has it all!

Personalize Your Cancun Yacht Charters
Our Cancun yacht charters can be personalized to give you the mix of activities you most enjoy. While at sea you can enjoy deep-sea fishing, snorkeling, diving, whale watching, or relaxing in the sun on the open sea.
The ports you select can be determined by the entertainment and night life you desire, to the jungle tours and excursions you want to experience first-hand. From the Mayan ruins, to hiking, tequila tasting, salsa dancing, and live reggae music Cancun has it all!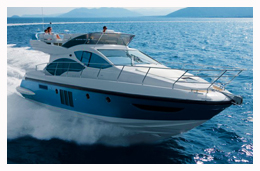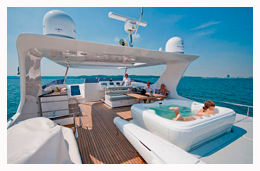 Contact us:
USA Phone: (305) 515-4735
E-mail: info@CancunBoats.com